Arthritis is an inflammation of the joints but we often use it to describe the chronic joint changes that accompany our dogs as they age. No matter what definition you choose, arthritis is a common and painful condition that affects many of our aging dogs.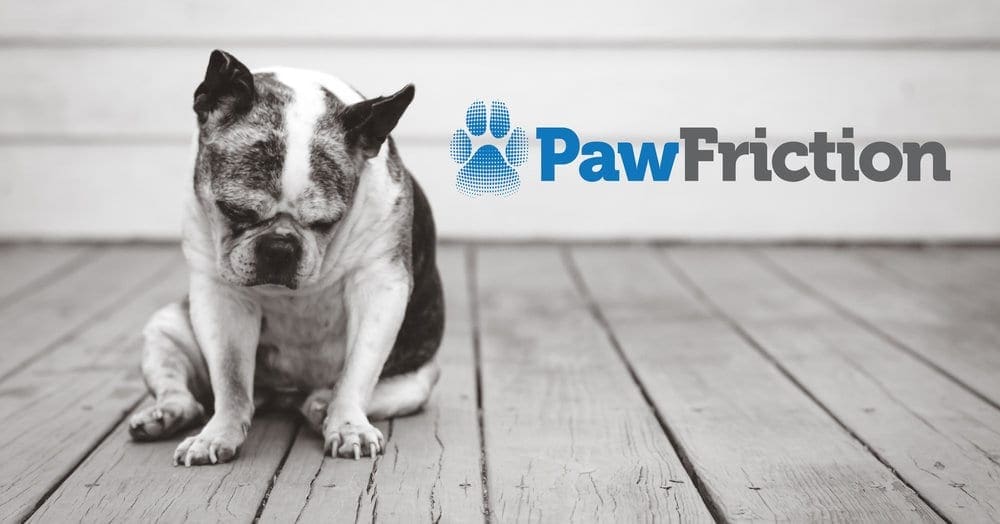 I am often asked by clients "How do I know if my dog is in pain?" This is a great question. The symptoms of arthritis can be very subtle in the early stages and many of us find ourselves attributing it to our dogs getting aging. Their reluctance to jump or go upstairs, difficulty rising from a standing position, sliding on floors in the home, and refusal to go on long walks can often be signs associated with discomfort and inflammation. A visit with your veterinarian will likely confirm your suspicions if there may be some arthritis going on.
Confirming the diagnosis can be a bit more difficult. To be honest, the diagnosis is often achieved by treating for arthritis and seeing if medications improve the condition. Arthritis often shows significant improvement with a treatment of anti-inflammatory medications. Veterinarians will often take radiographs if we suspect that it may be more than arthritis or we really want a confirmation of the diagnosis.
Treating arthritis can be a bit complicated. There are many different methods/modalities of how we approach treating your pets. A good rule of thumb is when there are many different ways to treat things, often the same treatment will not work for every dog. Here is a breakdown of the different categories:
1. Prescription Medications: NSAIDs, Pain medications. These have been the cornerstone of treating arthritis for a very long time.
2. Supplements: Omega 3's, Glucosamine, Chondroitin, MSM, Avocado/Soy. The list goes on and on, but please keep in mind that all join supplements are not created equally.
3. Alternative therapies: Acupuncture, physical rehabilitation, laser therapy. These can all be very valuable services to keep your senior pet mobile, particular underwater treadmill therapy which keeps your dog moving with low impact exercise.
4. Dietary: Joint diets, higher protein diets. These come in a variety of types but overall you want to strive to keep your dog thin.
5. Mobility aids: PawFriction, Harnesses. These products help to keep muscle mass healthy and reduce the risk of injury around the house. The more your dog moves, the better off they will be.
6. Alternative Medications: CBD Oil, Turmeric. There are a lot of exciting things happening in veterinary medicine right now and that includes the development and examination of alternative medications that will hopefully prove to be a valuable part of our protocols moving forward.
Arthritis in a nutshell is a very common but treatable disease that affects many of our senior pets. The key is to recognize it and approach treating it from a multi-modal approach.
Give your dog a pat for me!
Dr. Bone